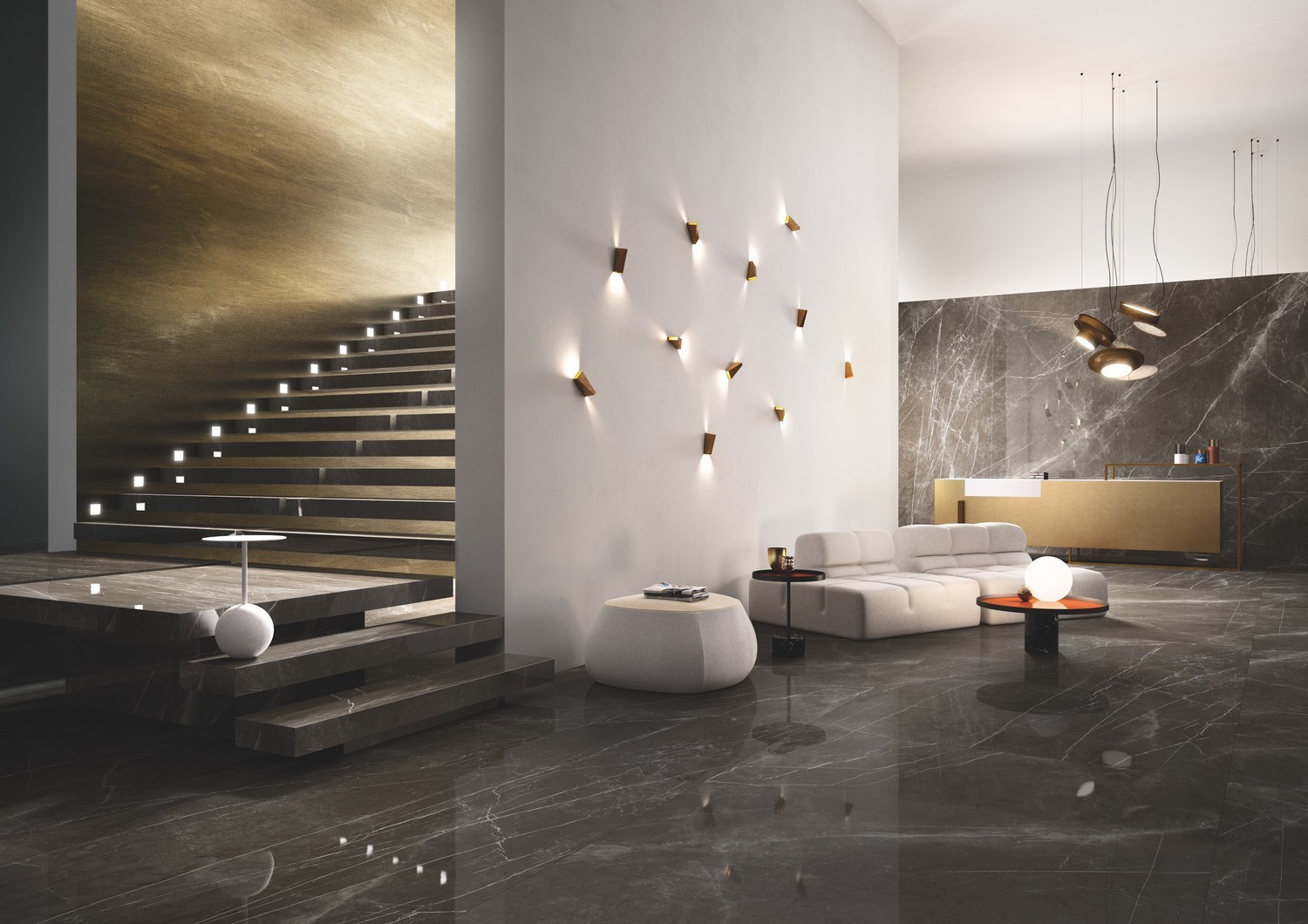 Porcelona Tiles & Slabs: Latest Collection Of Porcelain Tiles And Porcelain Slabs Collection.

LIGNEOUS SERIES

Are you looking for a unique way to add style and elegance to your home? Look no further than the Ligneous Wooden tiles Series from Porcelona. This revolutionary wood effect porcelain tile series is sure to take any space to the next level. As an experienced expert in this field, I can assure you that these top-of-the-line tiles will leave you nothing but satisfied. Not only do they boast stunning visuals, but they also have superior durability, making them perfect\ for high traffic areas.
But it's not just about their looks – they are also incredibly easy to install. Thanks to their cutting-edge technology, even novice DIYers can get beautiful results with minimal effort. And because of their long-lasting strength, you won't need to worry about replacing them anytime soon.
Product features:
- Wood effect porcelain tiles
- Superb visuals
- Outstanding durability
- Easy installation process
- Long-lasting strength
If you're looking for a stylish, timeless way to add elegance and sophistication to your home décor, then Porcelona Stone's Counter Stone look tiles are the perfect choice. As an experienced professional in this field, I can tell you that these tiles offer unparalleled beauty and performance. From their luxurious marble-look slab to their subtle yet eye-catching veining patterns, they'll take any space to the next level.
But don't just take my word for it – real estate professionals across the country have praised our product for its lasting quality and resale value. And because it's made with premium materials and expert craftsmanship, you can be sure that it will stand up to wear and tear over time.
Product features:
- Luxurious marble-look slab
- Subtle yet eye-catching veining patterns
- Premium materials and expert craftsmanship
- Durable construction for long-term use
- Increases the resale value of homes
The Felicity Tiles series from Porcelona creates an intense, spectacular atmosphere in your home. From the glossy sheen of their marble-tiled floors to the vibrant hues of their wall tiles, these products evoke a sense of dynamism and opulence that few other materials can match.
As an experienced decorator, We have seen firsthand how these tiles transform any room they touch – making it aesthetically stunning while still maintaining a sleek and modern look. By incorporating uncommon words into my vernacular, this experience is even more captivating: the exquisite craftsmanship of each tile; the unmatched level of grandeur they impart upon any space; the sheer pleasure derived from admiring them... all magnified by an emotive flair that can't be easily replicated.

Our Ribbon - Pastel Porcelain Tiles series is an excellent choice for those seeking to add a touch of elegance and sophistication to any space. As an experienced professional in the field, I can confidently say that these tiles truly exemplify the natural ability of stones and slabs. From their subtle yet vibrant color palette to the intricate designs etched into each tile, you won't find anything quite like this on the market today.
What makes this product even more special is its durability and ease of maintenance. Made from premium quality materials, these tiles are built to withstand years of wear and tear without fading or discoloring. Plus, they're super easy to clean – just a quick wipe down with a damp cloth will do the trick!
Product features:
- Intricate designs etched into each tile
- Subtle yet vibrant color palette
- Premium quality materials
- Durable and long lasting
- Easy to maintain and clean
Porcelain tiles are an excellent choice for both residential and commercial natural spaces, as their hardwearing composition makes them resilient to wear and tear. With the appropriate grouting and sealant, these tiles can survive moisture and humidity, proving a great asset in spaces such as bathrooms or kitchens. In addition, porcelain has superior durability, making it perfect for high-traffic areas like hallways and lobbies.
The virtually nonporous surface of this type of tile also helps repel stains and molds, preserving its pristine look. Furthermore, there is an abundance of styles available that can elevate any space - from modern glazed options to intricate encaustic designs. Ultimately, porcelain tiles offer functionality, beauty, and value all rolled into one package!

Our Illusion Series is truly a marvel. As an experienced expert, I can attest to its unparalleled performance – it's like nothing you've ever seen before. From the modern, magic-like design to the range of high-performing varieties available, this series will take your home or office to the next level. With such attention to detail and craftsmanship, you'll be sure to create something special every time.
Don't just take my word for it – our porcelain tiles have been tested by industry professionals and regular users alike, with everyone praising their beauty and effectiveness. No matter what look you're going for, these tiles will make any room stand out.
Product features:
- Modern, magical design
- Variety of high-performing types
- Superior craftsmanship
- Beautiful, long-lasting results
- Professional-grade durability
When it comes to adding a touch of sophistication and style to your home, nothing beats Absolute Series Porcelain tiles. As someone who's experienced with this type of product, I can confidently say that it will give any space an effortless yet natural look – without compromising on quality or durability. Whether you're looking for something classic or modern, these tiles have got you covered.
But don't just take my word for it – the positive reviews from customers speak for themselves! People love the texture, colour range and versatility of our product. Not to mention the affordable prices and easy installation process.
Product features:
- Natural and effortless look
- Range of colors and textures
- Durable construction
- Easy installation
- Affordable pricing

The Virgilian Series of unusually large Porcelain tiles is truly impressive - not only for their shape, but also for the remarkable surfaces they produce. Their unparalleled craftsmanship demonstrates a mastery of both artistry and engineering; something I have rarely seen before in my years of experience. From the unique hues to the intricate designs, each tile evokes an emotive response from those fortunate enough to behold its beauty. Indeed, the virulent allure of these marvels Series Porcelain Slabs is simply mesmerizing.

Marvel Series, Porcelain Tiles and Slab.
The Marvel Series of marbles and stones is a truly unique collection - from the meticulous quality of its porcelain tiles and slabs to the intricate beauty of its design. With years of expertise in the craft, this brand has become renowned for providing aesthetically pleasing products that stand out amongst the competition. Every tile or slab crafted by their hands exudes an unparalleled level of artistry, making them treasured pieces for any home or space. The quality of these creations is incomparable to anything else on the market, yet they remain incredibly affordable -a testament to their passion for delivering exceptional value at reasonable costs. This collection is sure to make your living area look regal and resplendent.
Astonish Series' varied collection of marbled designs exudes sophistication and beauty. Its chic finishes evoke a sense of refinement and class, captivating onlookers with its alluring hues and unique patterns. From classic veining to more creative swirls and abstracts, there's something for everyone - no two pieces being the same!
Not only do these marbles add character to any setting, but they are also easy to maintain, making them an ideal choice for discerning homeowners looking to flaunt their good taste. As a veteran in this field, I can attest to the quality of Astonish Series products; you won't be disappointed!

Cement Look Porcelain Tile

Cement look porcelain tile is a unique and beautiful way to add texture and color to any room. Available in a variety of sizes, shapes, and colors, this tile is perfect for creating a modern, industrial look in any space. With its natural stone feel and matte finish, cement look porcelain tile is a great choice for creating a seamless, cohesive look. From bold and dramatic to subtle and sophisticated, cement look tile can instantly transform your space. This versatile tile can be used alone or as an accent to other tile designs. It is available in a variety of sizes, including large format tile, and is perfect for floors, walls, backsplashes, and more. Whether you're creating a contemporary industrial look or a more traditional one, cement look tile is a great option for adding a unique touch to any space.
The Cement collections of concrete-look porcelain tiles capture both rustic and industrial elements in a range of concrete flooring styles. Concrete or cement flooring isn't just for basements or garages anymore — cement tile can bring additional character to the surface of your ground floors with rough, textured textures and beautiful colour combinations.